Welcome to the
Manchester Mid-day Concerts Society
Established in 1915, the Manchester Mid-day Concerts Society supports emerging artists, and is one of the largest and most successful lunchtime concert series in the country.
We are delighted to present the new

2023/24 Manchester Mid-Day Concerts Series

. Tickets are now on sale from the Bridgewater Hall box office.




Welcome to the 2023|24 Manchester Mid-Day Concerts Series from Director of Concerts, Simon Parkin
I am delighted to introduce a full season of Manchester Midday Concerts for 2023-24. The season offers an exciting blend of established artists, perennial favourites and stunning new talent.
Our recent Spring auditions resulted in an unprecedented number of applications, from which we have been able to select some truly amazing artists. Both the quantity and strength of these have contributed directly to our 2023-24 Season, with further invitations planned for future seasons.
One of the many exciting results of our recent auditions was the number of excellent cellists that presented themselves. Hugh Mackay (17 October), Maxim Calver (22 February 2024) and winner of the recent Pierre Fournier award Annie Jacobs-Perkins (16 May 2024) all present varied and musically stimulating programmes. No MMCS season would be complete without its complement of international prizewinning pianists. Our season explodes into life with Rokas Valuntonis (6 September) whose virtuosity at audition was simply jaw-dropping. Other superb pianists include Roman Kosyakov (28 September), Anastasiya Magamedova (2 November) and Victor Lim (21 March 2024).
Also through our auditions, we have been able to select a particularly rich and varied selection of emerging artists: violinist Mee-Hyun Esther Park (12 October), Spanish flautist Elisabet Franch (12 January 2024), viola, harp, and flute Trio Farben (25 January 2024) – who were a particular favourite of the Friends of MMCS when they attended the auditions – and Kirckman Concert Society artists Paddington Trio (15 April 2024): piano, violin, and cello.
We are privileged to welcome the Verona Quartet (25 April 2024) from the USA, who have established themselves amongst the most distinguished ensembles on the chamber music scene today.
Returning favourites who will need no introduction include Manchester Chamber Choir (5 December), Scott Brothers (13 November) and the RNCM Opera Gala (5 February 2024). These artists have long been popular with our audience, offer excellent variety and entertainment, and present in a particularly lively and engaging way. We are also very happy to welcome back the RNCM Brass Band (30 November), packed with top soloists from a number of bands, and the World Percussion Group (28 May 2024) whose spectacular stage set will present us with many instruments we might well have never heard before!
We hope you will agree that this is a season full of interest and variety, and that you will be able to join us at the Bridgewater Hall over the coming months.
Simon Parkin, Director of Concerts
Trustee Vacancies

An exciting opportunity has arisen for individuals with a passion for culture and the arts to join The Manchester Mid-Day Concerts Society Board of Trustees.
Scott Brothers Duo – Monday 13 November 2023
We are delighted to welcome back brothers Jonathan and Tom to the Manchester Middays this November.
They perform a fantastic programme for piano and the powerful Bridgewater Hall organ.
Student tix £5 ♫
Scott Brothers Duo play #Tchaikovsky, #Mozart and #Liszt for the Middays.
Sponsored by The Orchard Trust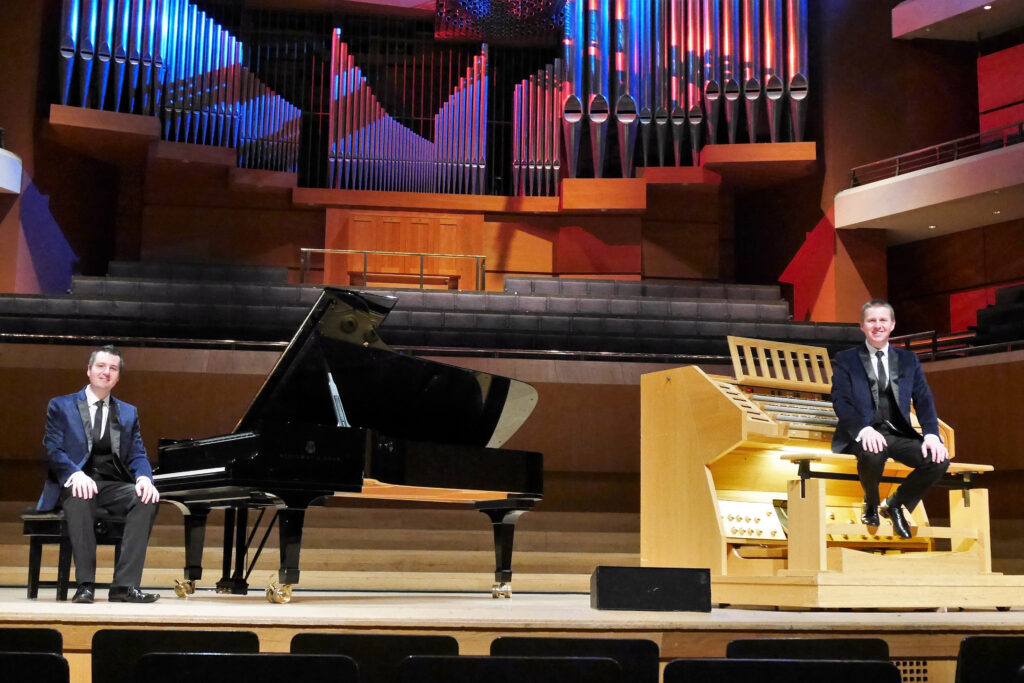 RNCM Brass Band – Thursday 30 November 2023
We are delighted to welcome the RNCM Brass Band to the Bridgewater Hall on Thursday 30th November.
Conducted by David Thornton, their programme showcases the best of RNCM's emerging Brass talent and is not to be missed!
Student tix £5 ♫
RNCM Brass Band play #JoelCollier, #LucyPankhurst, #Elgar and #BruceBroughton for the Middays.
Sponsored by Brown Shipley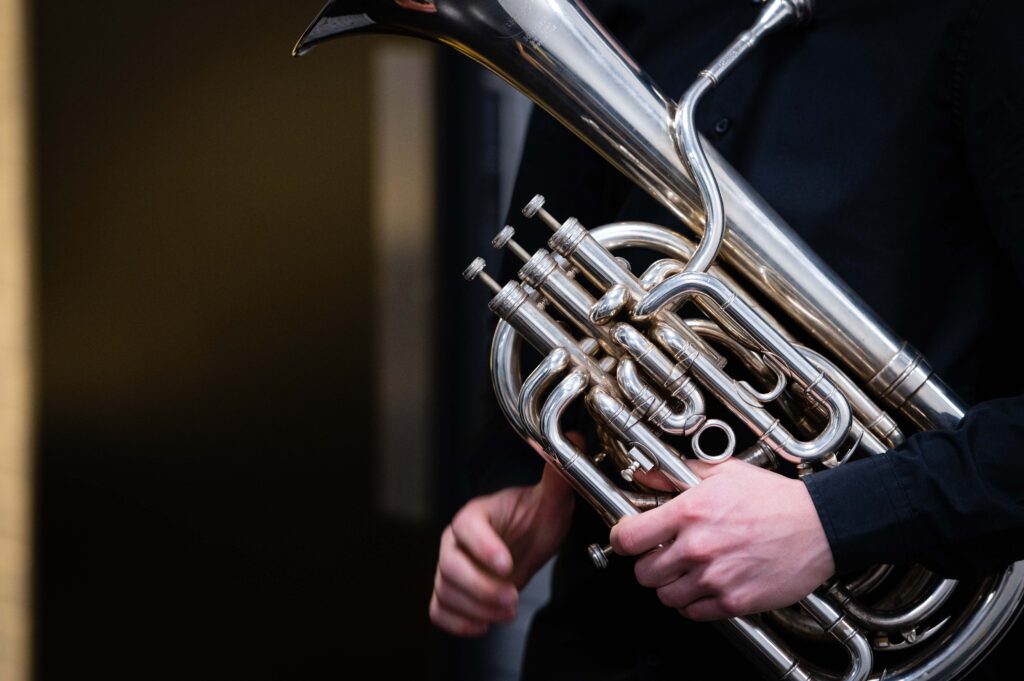 Since 2018/19 we've had...